Kong: Skull Island (PG-13)
Release Date: March 10, 2017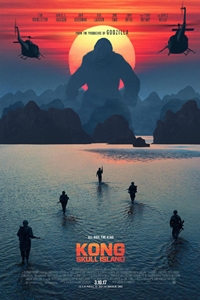 This film fully immerses audiences in the mysterious and dangerous home of the king of the apes as a team of explorers ventures deep inside the treacherous, primordial island.
Starring: Tom Hiddleston, Samuel L. Jackson, Brie Larson, Toby Kebbell, John Goodman
Directed By: Jordan Vogt-Roberts
Run Time: 1 hr. 58 min.
Released By: Warner Bros.